Use the menu above to select the exercise or on-air page that you require.
When registering or logging into pages use the notes below. The same login is used for both pages.
If you have previously used the site, then you can just log in.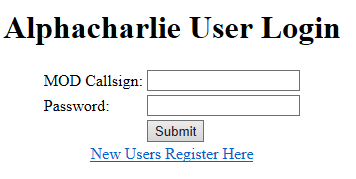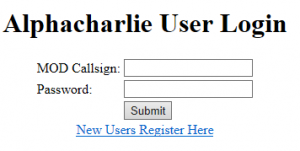 New users should click on the link below the login box.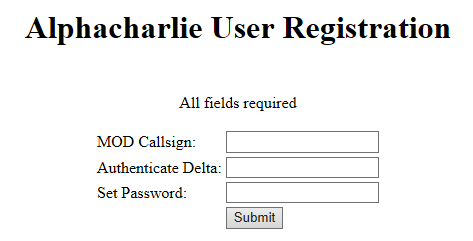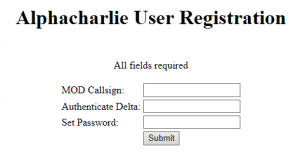 Fill in the detail required and then click the submit button.
If you get an incorrect data error then your authentication was wrong.
You can have more than 1 entry per squadron, IE using the suffixes.
After registering go back to the login page and enter your details to continue.